Niche selection for online business had become more important nowadays, where you may sell nearly anything by finding the perfect niche market.
The pandemic increased the difficulty of the entire ecommerce scene. And to get around this, one needs to identify a market with a narrow niche rather than a broad niche. Many e-commerce businesses, including the huge Amazon, began as specialized ones. By picking a niche, you can clearly identify your targeted niche market and niche product idea, which will contribute in your success makig money online with ecommerce or affiliate marketing.
We will get around niche selection for online business in this ultimate guide, we will cover how to choose the perfect niche idea for your online store or your ecommerce business so keep reading.
Why Is Niche Marketing Important?
Many people are reluctant to undertake niche marketing out of concern that they would lose some potential customers. However, that is untrue. Your target market may have a need that your great niche fills, allowing clients to make an instant decision to buy from your online store. Additionally, it makes it simpler for you to justify your actions and future plans. Most importantly, using the right keywords will improve how well your website or product idea appears in search results and social media.
What Is a Niche Market?
A niche market is a subsection of a larger market that can be characterized by its own particular requirements, preferences, or identity, which distinguishes it from the online business market as a whole.
For instance, there are numerous distinct segments or ecommerce niche within the market for women's shoes. Shoes for plus-sized ladies, shoes for nurses, and shoes for vegan women would all fall under the category of market niche, and luckily one of them maybe a profitable niche market.
Almost any market may be further segmented or splited based on the specific needs and preferences of its consumers. Some of the popular criteria used to define a specific niche include:
The Price (low, moderate, high)
The Statistics or demographics (gender, age, income level, education level)
The Quality Level (premium, handmade, economical)
Psychographic data (values, interests, attitudes)
Geography (residents of a certain area, city, or even a continent)
Focusing on a certain niche allows businesses to better service a specific consumer or a target audience base than rivals who pursue a larger market.
What are the different factors to consider when selecting a niche?
Let's look at the steps to find a niche market now that we are aware of what it is and the advantages of having one.
Consider your passions and interests.
Is there a hobby or skill you're particularly fond of or skilled at? Take some time to consider your areas of interest as possible niche market ideas. Here are a few questions to get you thinking:
What abilities do you possess naturally?
What are your best skills?
Do your friends, family, and coworkers seek your opinion on a particular subject?
How do you go about solving problems?
What are your favorite subjects to study?
Write down your answers to these questions and start a list of niche market ideas for your business.
Determine the problems and needs of your customers.
Now that you have some business ideas, consider the problems that your target market is facing and how your passion or interest can be transformed into a product or service that meets their needs. What motivates them to buy?
Investigate your potential customers' purchasing habits and the challenges they face. You can use a variety of tools (some of which are free) to investigate your customer persona. This will help you understand how your company can add value to your niche market.
Investigate the competition.
You should research your potential competitors before devoting your time and energy to developing a brand new business. You may have a viable product idea, but how many other companies will be competing with you?
The websites listed below can help you do competitors market research.
Trends on Google
Keyword Planner by Google
ClickBank
Amazon
Use these tools to research the best-selling products that consumers are looking for and determine whether your new business can meet their needs.
Determine the profitability of your niche.
If you're investing your money and effort in a new business, it should be lucrative. Here are a few things to consider when choosing a niche to serve:
Demographics of customers
Values and interests of customers
Customer location
Quality of product
Price
If you research the market and discover similar products but few companies selling them, your idea could be profitable. Examine your competitors' pricing so that you may price your own competitively. Amazon, agency directories, and pricefy.io are all resources that can assist you in evaluating your competitors' pricing and setting prices for your own products and services.
Test your products or services.
Make a simple website or landing page for your company so that customers can find it. Give your target customers a free trial period or free samples of the product. This initial testing period should not be expensive, but you can certainly use paid ads to drive traffic to your website.
Use crowdfunding sites to see if people want to contribute money to your product. Not only will you be able to raise funds, but you will also be able to get your product in front of potential customers.
How can online businesses find successful niche?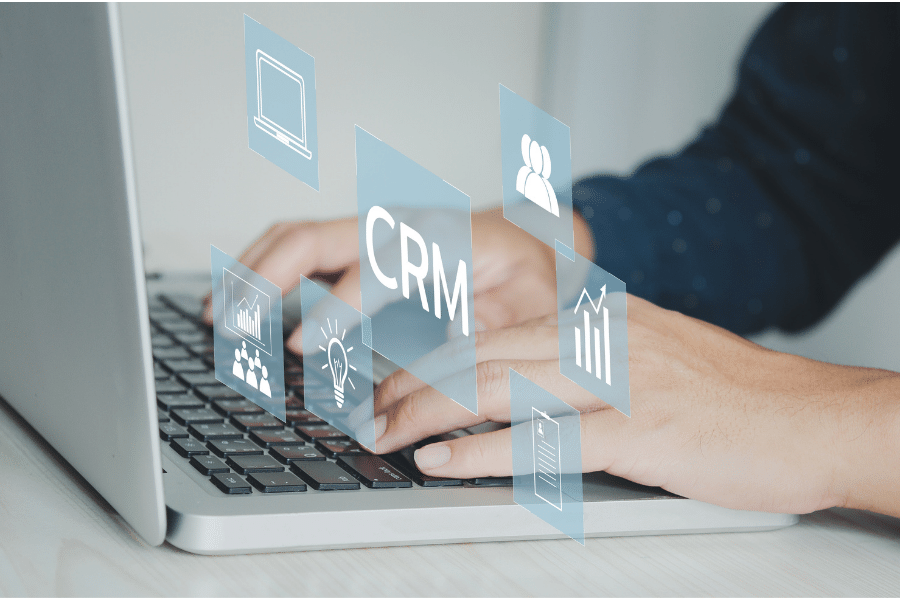 The Benefits of having a good niche for your business
Choosing a specific niche makes it easier and faster to grow your niche business by:
enabling you to focus your efforts on a specific area of knowledge.
Introducing you to a targeted and interested audience.
Making your company more visible online.
Assisting you in making contact with ads, sponsors, or other companies.
Giving your company a clear direction for creating content or finding niche product to sell.
Simplifying your marketing by communicating a simple message about the objective and advantages.
Focusing on a single specialty allows you to quickly identify the right niche and your ideal consumer and approach them with targeted digital marketing. Simultaneously, you establish expert status, which accelerates the process of your prospects getting to know, like, and trust you in your particular niche. This is critical for converting prospects into paying clients which is good for your online store.
Attempting to develop a website covering a wide range of topics or providing dozens of different items, on the other hand, necessitates a greater start-up expenditure. More complicated advertising such as running facebook ad or google adwords campaing and SEO are required to get all of those items in front of various customers, as well as more effort to create connections with those customers. Companies are less willing to partner with or support you if you don't have a focused niche market, targeted audience since they don't know which customers you can help them reach.
Choose a Niche for Your Online Business
How do you choose a low competition niche that both fascinates you and has a large enough niche audience to be a profitable niche?
Make a list of potential niches for your business. Consider your current interests, hobbies that you'd like to develop into a niche business, specialities or training that you currently have, and past job experience that may potentially turn into a niche product.
Next, select the top five profitable niche ideas that you are most interested in developing. Running a business requires a lot of effort and dedication, so your chosen niche should be somethig you are passionate about. You won't be as driven to work hard to make the niche a success if you don't appreciate it.
Once you've narrowed down your list of prospective ideas, it's important to investigate them and do your keyword research to discover which one has the highest chance of becoming a lucrative internet business.
How To Do Niche Selection For Online Businesses?
How do you define and dominate your business niche market?
When attempting to find and dominate a niche market, a niche marketer should examine a few crucial customer factors. In your potential target audience, look for the following characteristics:
Clients that are easily identifiable
Potential customers who are simple to spot are a sign of a solid company specialty. According to Jerry Rackley, director of marketing at HostBridge Technology, it should be simple to determine who would do business with you based on a set of trustworthy traits. "If you can't categorize your target audience into a distinct category, your company model is doomed."
Clients who are easily available
For a niche business to be lucrative, potential customers must be easily accessible and inexpensive, according to Rackley. Otherwise, your brilliant concept will be doomed. "For example, I may discover a perfect solution for nomadic goat herders in Outer Mongolia, but I have no method of informing them about it," Rackley explained. "Lack of accessibility is also a no-go for company plans."
A market that is underserved or ignored
Many marketplaces get oversaturated with small enterprises or startups eager to join in on the activity. According to Cody McLain, chief visionary officer of WireFuseMedia and presenter of the productivity podcast MindHack, for a company specialty to truly stand out, it should help an underserved or even forgotten area. "In my experience with hosting firms, there are frequently underserved or entirely ignored markets, as well as ones that are badly served," McLain said.
McLain recommends looking at these markets in your sector as prospective niches. "For example, in web hosting, you may use Google Analytics and Google Trends to identify queries that do not yield results in order to identify markets or groups whose requirements are not being satisfied." Another strategy to locate your specialty is to look for regions with bad customer service in consumer ratings indexes and websites."
A vast prospective market
In order for your business to be lucrative, your market and niche must be large enough for you to benefit from selling your products and services. "In addition to discovering and gaining access to potential clients, there must be a sufficient number of them," Rackley explained. "The prospective market for any firm must be large and mass enough to justify the expenditure to reach that market." He cited "a terrific solution for any human who has ever stepped on the surface of the moon" as an example.
While it may be simple to identify and even obtain access to moonwalkers, there are now insufficient of them to make this a viable business sector. A narrow pool of prospective clients indicates little or no room for expansion, which is another important attribute of a lucrative company niche.
Find a profitable business niche.
Finding the right niche for your business may help you differentiate your brand, establish a brand loyalty, minimize competition, and enhance revenues. Finding the ideal niche may not always be clear and simple, but by researching the market, target audience, and your company's capabilities and resources, you may reduce your alternatives and select the best course of action.
You may increase your company's chances of success with a well-defined niche strategy, niche marketing, and enough business data.
Top 5 Tips For Niche Selection For Online Buisnesses
Nobody knows your product or company better than you do, thus it's difficult for anyone to provide a solution to this issue. Here are a few fundamentals that will help you in selecting your niche market.
Try To Solve a Common Problem
The sheer number of items already on the market can be a little intimidating if you do your homework. But if you pay close attention to them, such as by reading product or user reviews, learning about a product's performance on sites like Quora, Pinterest or by talking to a friend, you might discover a flaw that you can exploit. For instance, you may offer a subscription model to fulfill their daily demands with something timely. Additionally, they are constantly looking for benefits like shipping costs, feedback forms, and various payment options.
Sell Something You Love and Believe In
Although very basic, this establishes the framework. You'll never get bored or run out of things to sell if you do it right. Any niche business can be demanding in terms of resources and energy, including the ecommerce industry. This can assist you in remembering why you initially started this when your motivation is at its lowest point. Make a list of potential niche ideas and the things you truly appreciate or believe in using your creative thinking skills.
Check If Your Great Idea is Sustainable
People rarely return to a concept once they become focused on it. However, it is crucial to study them since it can reveal areas of strength or weakness before it is too late. Evaluations must include details about potential customers, competition, buyer persona, earnings, etc. Analyze whether it is merely a trend or has the ability to develop further.
Ask Yourself the Right Hard Questions
Poor planning is the main reason of ecommerce failure. Ask yourself some hard questions before you start working on everything to launch it. Choosing a platform to host your store, choosing a profitable niche, choosing shipping services, outsourcing or doing your own manufacturing, recruiting staff right away or later, or handling customer service are just a few examples. Make a note of any questions you have, brainstorm with others, and keep adding to it until you are certain.
You Should Conduct a Keyword Research
On paper, motivation may seem great, but it is the statistics that will support you with facts. There are numerous websites where you may enter a word or phrase to view the Google search volume. You can conduct a keyword research for the particular project you are working on, and it will take you to the website of your competitors as well. These keywords can be used in the creation of a content plan, website changes, etc. in the future.
How can online businesses create successful niche marketing campaigns?
If you're a marketer operating in a highly specific niche, you may be asking how you can optimize your influence and leave a lasting impression. Some marketers assume that working in a specialized business is a disadvantage, but it all depends on how you look at it.
Know Your Niche Market From the inside out
Just because your product or service appeals to a specific group of individuals does not exclude you from conducting market research. In fact, owning a business that sells a product with limited or niche appeal might make determining who your ideal customer is much more challenging.
For a specialized firm, segmentation is critical in establishing a smaller target market. Knowing the fundamentals – age range, income, marital status – isn't enough without a better grasp of more nuanced traits your target consumers may have. The better you know your consumers, the narrower your market.
Resolve your customers' issues
In addition to understanding everything there is to know about your niche market, you must also understand how your product or service will satisfy a need that no other firm in your sector is presently meeting. What distinguishes your company? What is your distinct selling point? How do you look after your customers?
Small, congested marketplaces are as, if not more, competitive than their bigger equivalents. As a result, it's critical that you put the consumer first and make this dedication to quality a cornerstone of your niche marketing approach.
Reconsider How You Spread the Word About Your Business
Niche marketing is not like "normal" marketing, just smaller – it necessitates a completely different strategy to how you spread the word about what you're selling. It is critical to evaluate the strengths of every marketing channel in relation to your company.
Social media advertising, for example, has become increasingly profitable for small enterprises working in niche industries. However, the granularity of the targeting possibilities provided by Twitter, Facebook, and others may not be cost-effective for your business, since social media companies are well aware of the value of these targeting options. If this is the case, sponsored search may be a better option. Whatever your circumstances, you must evaluate the potential return on investment of any niche marketing plan to ensure that you are reaching your target market at the lowest possible cost.
Also, consider PPC advertising.
Paid search is nearly required if you're selling a specialized, boutique product to a tiny market.
Perhaps you're already sold on the idea of PPC. If not, pause and consider it for a moment. Someone, somewhere, wants what you're selling – yeah, even that.
PPC advertising is ideal for specialized marketing efforts. Include long-tail keywords as well as keywords with strong commercial intent, optimize your ads for mobile (using the proper ad extensions), and get your message in front of the relevant people.
Keep a close eye on your niche marketing competitors.
Knowing what your competitors are up to is critical for business in niche markets. Fortunately, you don't have to resort to corporate espionage to learn what works for other organizations in your industry. You don't even have to leave the confort of your own home.
Many software products, including WordStream Advisor, provide competitive intelligence that can provide fascinating insights into what specialized marketing methods your competitor is doing and which are effective. Adbeat, MixRank, and WhatRunsWhere are some more tools you may use to spy on your competition.
Be open to new possibilities.
Simply because you are in a niche market does not exclude you from thinking about growing or expanding your product. It is critical that you excel at what you do, but don't dismiss the possibility of expanding your product range or reaching new target audiences.
However, although considering growth is a wonderful idea, it is as necessary to examine if it is feasible. Can you afford to gamble on a new product line? What about testing a new demographic with your old product or service? Experimentation may lead to important new opportunities, but only if you can afford to thoroughly evaluate your new ideas without jeopardizing the quality of your present goods or the level of service you provide.
Pay Close Attention to Your Customers
You may believe that no one understands your business better than you, but you are mistaken; your consumers do.
Even the best-laid niche marketing strategy will fail unless you commit to truly listening to your clients. You won't need to wonder what they perceive or think because they will tell you.
If you're not already using social media as a niche marketer, you should start right now. Social media is just unrivaled for providing fast feedback on your product or service and how effectively you're keeping your consumers satisfied. If a consumer has an issue, do everything necessary to resolve it as soon as feasible. It's difficult to overstate how crucial this is – just because your business is tiny or you're promoting a digital product doesn't mean you can ignore your consumer base feedback.
Monitoring online mentions of your business takes time. It is, however, a lot less work than repairing the harm of a poor review, combating a wave of critical tweets, or trying to persuade prospective consumers that you truly care when your prior actions suggest otherwise. When things are going well, word of mouth marketing is quite effective. In niche marketing, you must pay close attention to what others are saying and respond quickly to correct any errors.
To Wrap It Up
Selecting your niche is a process that takes time and effort to do. A lot of people think that niche selection is easy, but in reality it isn't. It requires a lot of brainstorming and research before you can really find the perfect niche for your business.
So there you have it – all you need to know about niche marketing. If you're a marketer that works in a specific niche, I'd love to hear about your effective approaches and strategies that you've been using all along. Let me know in the comment section.