Understanding the basics of SEO such as keyword research, site structure, and content optimization is just half the battle. Without these 10 SEO traffic hacks, your website will likely never get off the ground.
What is Search Engine Optimization?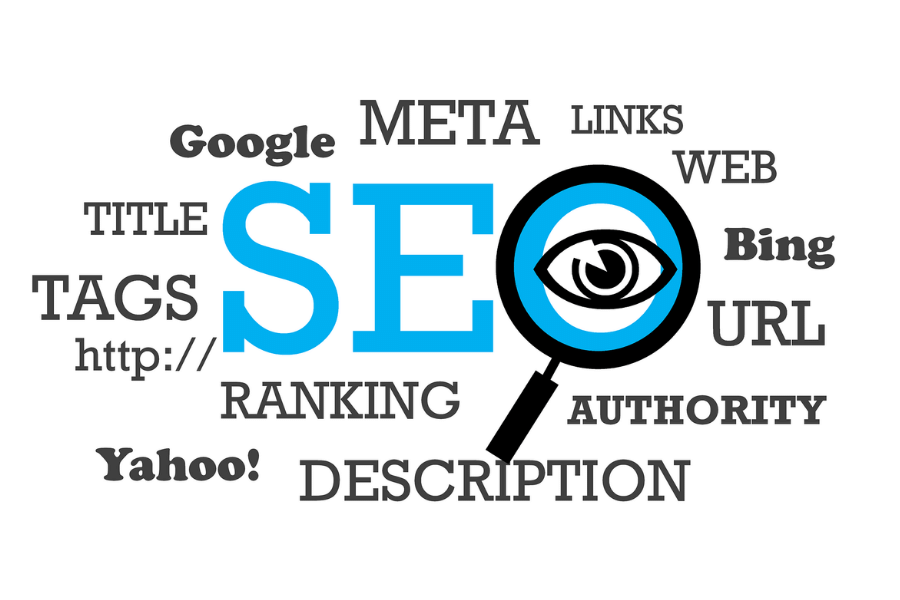 Search engine optimization (SEO) is a collection of approaches that try to improve the internal and external features of websites in order to increase their organic exposure in search engines and grow their brand awareness. SEO modifies websites' HTML code to improve their performance in search engines and then promotes them to boost their authority on the web.
When search engines discover your website's presence, they examine its content and index its information. Search engines use this content analysis to determine when and where this website should show on the results page.
Web page content (the language that appears on them) should be friendly, thorough, and contain as many of the site's keywords as possible.
Some search engines, such as Google and Bing, use the number of websites that link to yours to assess its value and seo ranking. These external links are referred to as backlinks.
Why should I be concerned about SEO?
It is common knowledge in the real estate industry that location is the most important element for determining the value of a property. The same is true for your website's seo ranking on search engine results pages(SERP). According to studies, the higher a site ranks in these rankings, the more traffic it receives.
Quality traffic leads to more money and more advertising. Organic traffic might be the deciding element in a company's success or failure.
SEO's purpose is to get your website to the top of search engine results pages. It is not simple. Improving a website's rating takes time and constant tweaks.
Which is the best free SEO tool?
There are no perfect tools when it comes to SEO, especially if you are looking for free tools.
Here are the most used SEO tools across the world wide web.
Yoast SEO
Google Trends
Google Analytics
Answer The Audience
Ahrefs Backlink Checker
Ubersuggest
Serpstat
Tools have always been an extension of man's brain since his birth.
Indeed, the tools are not just for manual labor. It's the same for business, and especially for online entrepreneurship! We might as well use digital tools because we operate on a computer and provide stuff online. SEO is especially intriguing since software can assist us optimize our content and do keyword research, for example.
What is better, SEO or PPC?
SEO (as you already know) tries to increase placement in search engine results. It is based on free natural outcomes that are related to the relevancy and quality of the content provided on the site.
PPC (Pay Per Click) entails, as the name implies, obtaining quick and relevant visitors through paid advertising provided by Google Ads, Facebook Ads, and others.
Both are essential for generating search engine traffic or referral traffic. The usage of each is closely tied to the website owners' time and financial resources. While SEO takes longer to get the desired results for free, PPC produces fast results and may be a bit expensive.
What are the top SEO Traffic Hacks?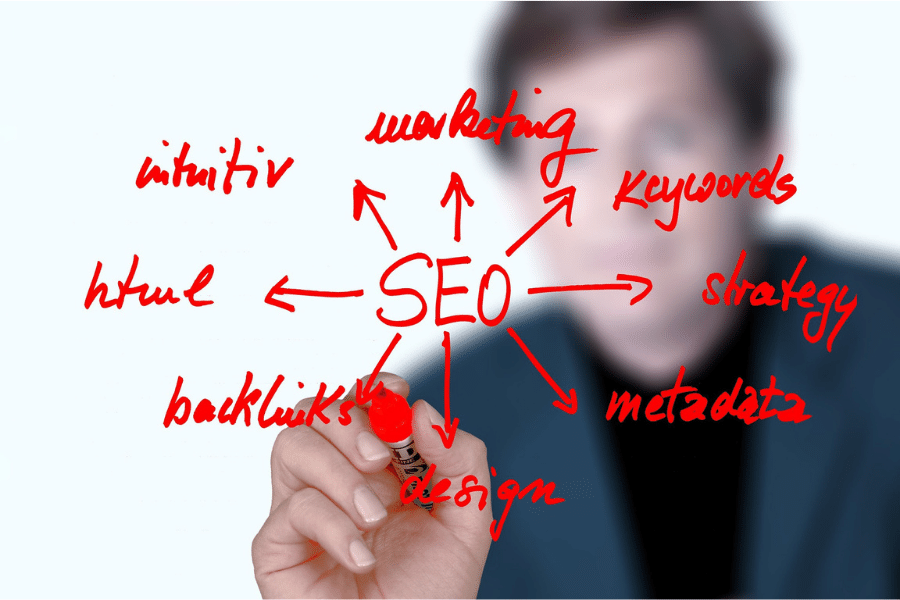 Hack 1: Perform an On-Page SEO analysis
In concrete terms, it is very preferred (necessary) to address this issue prior to developing a website. In fact, this seo hack is the first important step in building and growing your website.
On-page indicates that SEO optimizations will be done on the site's pages (on page). Off-page SEO is not included in the actions (what is then done outside the site).
The site's pages will initially be optimized as a whole. We will specify the particular keywords on which we want to position yourself for each of them. The general rule is to avoid optimizing several pages for the same keyword.
Create an XML Sitemap.
An XML sitemap is a file that lists out all the pages on your website. This file tells search engines crawlers what each page contains so they can index them properly. You can use tools like Screaming Frog to generate these files automatically.
Add Schema to Your Site.
Adding schema markup to your site helps search engines understand more about your content. It also makes it easier for users to find your content by using structured data.
Optimize your metadata
Metadata allows you to improve the organic rankings of your site's pages for the keywords that you are trying to rank for using meta tag like the meta description and title.
What exactly are HTML metadata tags?
Metadata offers informations to search engines that is not apparent to the visitor. There are several, but we will just look at two of them (description and keywords). The title is an HTML meta tag (<title></title>) that we employ to give each of our website's pages a title.
What are the page's metadata and title are used for?
Metadata are read and saved in search engine databases. They are used to display the page title and description in search engine results, for example.
Create useful and evergreen content
The fact is that not all material qualifies as evergreen. You may, however, make information that would not normally be evergreen become timeless and always relevant.
Before you begin developing evergreen content, you must first grasp the two forms of evergreen content:
Content that remains relevant despite changes in time and technological and cultural growth.
Content that may be modified to suit changing times while retaining its primary meaning.
Remember that in order to achieve high Google ranking, you must provide unique and high quality content, not cloned or AI-generated content.
Create Content Around Sub Niches
Actually, on the web, a niche is a market or a highly specialized topic in which you might create a commercial activity. To exemplify, consider the following scenario: If you wish to build a personal development activity, public speaking might be your sub-niche. This means that your content (video, image, blog post, podcast, etc.) will have to deal solely with this subject.
Add Related Keywords to Your Content
The first step in any good SEO strategy is to do keyword research. Unfortunately, sometimes it is easier said than done. Let's have a look at some relevant terms.
If you're like most digital marketing or SEO experts, the first keywords that sprang to mind were explicit descriptions of your company's products and services. However, they also characterized hundreds (if not thousands) of other firms' offerings. The competition for some keywords is just too intense, and optimizing for them is unlikely to provide significant results.
Hack 2: Speed up your website
You can't go wrong with allocating time to speeding up your website. In fact, technical SEO will only be a bonus for your site and your brand. There are several steps you can implement to optimize your website's speed.
We don't want to overwhelm you with too much information, so we'll share our favorite tips on how to speed up website performance in the next article to help you speed up your website. Make sure to enable notifications so you can get notified when it published. =)
Reduce the loading time of your website
The crucial reason for aiming to have a fast website is visitors. If you reduce the loading time of your website, it will be more likely to rank well in the Google search results. If you rank high on Google, you will get more website traffic reach more potential customers.
Hack 3: Distribute content on social media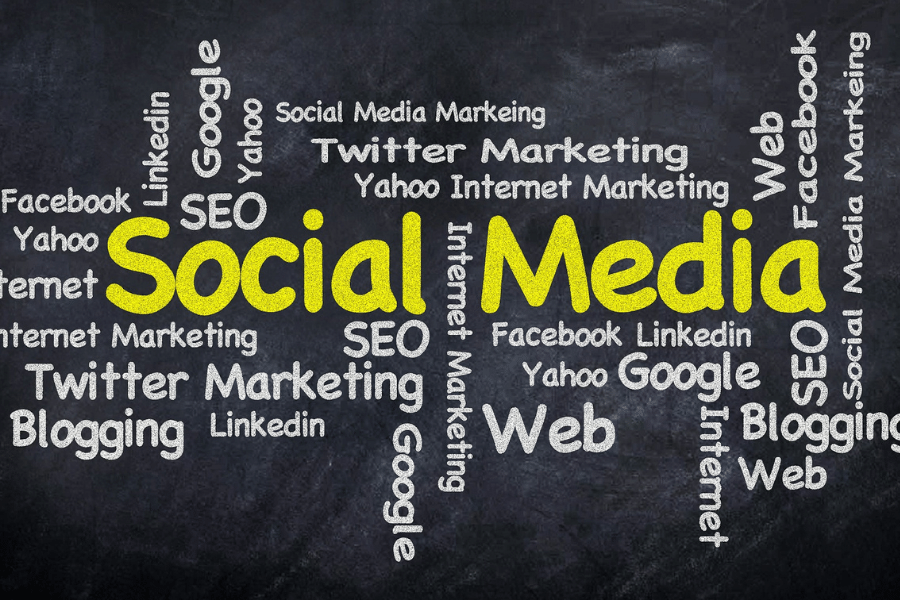 It is no longer a secret that firms should routinely update material on their websites in order to ensure their internet presence. If the creation and publication of material is crucial, so is its distribution. Indeed, simply producing information on its website on a regular basis is insufficient. Social media should be part of your digital marketing strategy.
To boost a website visibility, it must also be marketed and spread on various social media and social bookmarking sites. As a result, the general public will become aware of it, and the material will become a real source of traffic and even conversion for the firm.
Hack 4: Work on Off-Page SEO
Off-page SEO includes, among other things, the construction of external links (Link Building or Backlinks), social media traffic, and local SEO. The goal is to improve the authority of your website on the web and get a high ranking in search engine results (SERPs). In other words, boost your brand's credibility and trust in order to attract organic website traffic.
The most of these Off-Page tactics can be applied by yourself, or you can employ an SEO expert to assist you. Also, check out our seo services.
Off-page SEO includes local SEO.
If your company is focused on the local market, local SEO is critical. Off-page SEO for local companies includes in-person SEO. Word of mouth marketing is crucial in drawing customers to your business. Not only that, but satisfied customers may submit online reviews that Google and other future consumers can use to assess your performance.
To improve your local SEO, you should register with local directories, particularly Google My Business (Recently known as Google Business Profile).
Creating a thorough GMB listing with your google maps location and all of your business informations and keeping it up to date is an excellent approach to begin your basic local SEO efforts.
Off-page SEO is an essential component of any digital marketing or SEO strategy.
Get Backlinks From Your Visual Assets
Backlinks can also be obtained through the use of infographics and visual assets. You might get backlinks without spending your time if you consider yourself skilled in design and can produce a very excellent transcription of information on an infographic. Don't get me wrong: even if you don't have specialized talents in the sector, you may profit from this strategy. You will simply need to outsource this task to a professional on Fiverr for 5$.
Find More Guest Post Opportunities
Here is a strong traffic hack for obtaining high-quality backlinks. The goal is to contact bloggers that specialize in the same sector as you and give them a free article to write. In exchange, you can include a link to information or a page that you feel adds value to the written language.
However, keep in mind that you must discover intriguing blogs in order to build a hyperlink. To do so, make a list of all the blogs you are aware of. Additionally, you may use Google to locate additional blogs. Check their SEO popularity using tools like Semrush, Ahrefs, or Majestic, and contact the sites to whom you offer a high amount of influence.
Hack 5: Update old pages and posts
All blog owners want their posts to appear on the top page of Google search results. They frequently mistake quantity for search engine supremacy. The contents are linked, but the changes are ignored, if not completely forgotten, as they are pulled into the maelstrom of new releases.
However, among the previously published blog posts, the material to be worked on is vast, and its potential is often unexplored. These posts (old content), hidden deep inside the blog, may deliver the majority of organic traffic to the site if properly optimized compared to a recent post.
Hack 6: Use Google Search Console And Google Analytics
Google Search Console may give a wealth of information for your website, particularly for SEO purposes like search impressions and clicks, indexation related data and informations related to external and internal link data.
This informations, however, is not automatically available in GA.
What's the difference between Google Search Console and Google Analytics data?
The Search Console and Analytics both give unique insights into your site.
Google Analytics allows you to learn who is visiting your site, how they found it, and how visitors behave. This may be used to assess your site's performance and identify which material is and isn't doing well in order to focus your SEO effort on the right goals.
Meanwhile, Search Console focuses on your SEO performance and the technical health of your site.
When you combine these observations, you obtain a powerful overview.
Improve Your Organic CTR
Do you know that a high CTR influences a web page's ranking in Google result pages?
Nonetheless, many business owners disregard organic click-through rate.
If the percentage of visitors that arrived at your website by clicking on a search result is high, you have a high click-through rate.
Keep in mind that the click-through rate fluctuates for a variety of factors.
Naturally, the first Google search result receives the majority of clicks:
It obtains an average of 28.5% of clicks, which is 10 times greater than the tenth result at the bottom of the result page (SERPs).
The top three results receive around 60% of all clicks.
The results on the second search page, on the other hand, receive very few hits.
According to these data, being on the first page is required but not sufficient.
To truly create website traffic, you must strive for the first three positions.
Rank In The Featured Snippet
Featured snippets are boxes that display at the top of search results and provide users with important information. This information is derived from a relevant website in the search results and contains a brief part of that site's content as well as a link to the source.
The featured snippet is always displayed above the organic listing but underneath the sponsored listings. Because this search function is distinct from organic listings, it does not eliminate organically ranked websites from the first page of results.
Hack 7: Do niche and competitors research
You can open Google and use the "allintitle" command to search for each of your keywords. As a result, your search will take the form "allintitle:your keyword" without the quotations.
Google will then show you all of the website pages with these keywords in the headline. These are your rivals.
If this number of pages is fewer than 1000, you have a good probability of ranking at the top of this list of Google results. We'll go over how to accomplish that below.
The fewer the pages, the higher your odds.
Hack 8: Keep users on your site longer
Regardless of your aims or reasons for blogging, it is critical to draw your readers in order to keep them on your website as long as possible and to elicit actions from them.
"Bounce rate," as defined by Google Analytics, is the proportion of individuals who visit a single page on a website. Most websites want their visitors to
Click on links to explore other pages of the site.
buy anything.
read more articles.
watch more video content.
subscribe to our email.
share our material, and so on…
However, if the visitor bounces (leaves the page rapidly), it shows that:
Otherwise, the visitor did not find what he was searching for.
The page was too tough to navigate.
The page was too slow to load.
Hack 9: Use keywords in the right places
Create branded keywords
Brand-related keywords are search terms or phrases that incorporate your company's name or a version of it.
Obviously, include the name of your company. But also all the words or phrases deemed to be a brand, such as your motto or the leaders' names.
These keywords are prevalent on any website's pages, such as:
About Page
Jobs Listings
Contact Page
However, use these keywords into your other content as well.
Obviously, Internet users who search for your brand have already heard of it before.
Find the Right SEO Keywords to Increase Traffic
Intuitively, you might believe that positioning oneself on short-tail keywords is important since they produce more traffic.
In reality, however, multiple considerations support the long tail. The long tail allows you to target keywords that are both accessible and relevant, as well as profitable. Several research support this theory: ahrefs, a favorite SEO tool and reference in SEO… discovered that more than 29% of keywords with over 10,000 searches per month include three or more words.
In one of his blog entries, Neil Patel discusses Amazon's income sources in particular, noting that long tail keywords account for 57% of their sales, since the longest phrases convert the best, and even more in a sales context!
Include Keywords in Headings.
In addition to adding keywords to your title tag, headings should contain keywords as well. This helps search engines understand what each section of your page is about.
Hack 10: Optimize your images and videos
Use Images.
When we think about organic rankings, we usually think of text content or backlink acquisition. However, did you realize that graphics and visual assets play a significant role in your SEO strategy?
Their optimization is definitely underappreciated, despite the fact that it may drain you of a lot of visitors, especially in e-commerce!
Working on image SEO is vital since it helps you to rank yourself better on Google Images.
Images are frequently displayed on search results pages. Of course, if the individual searches on Google Images directly, the results will only reveal graphics.
Use Alt Tags.
Another way to improve your image SEO is by using alt tags. An alt tag is an alternative text description for images. It allows people who cannot see the image to still read the content.
Use Long Descriptions.
Alt tags should be used with every image on your site. If you use short descriptions, then the alt tag becomes more important. You can also add a title attribute to any link on your site. This helps search engine spiders understand what each link does.
Conclusion
With these various optimizations, you increase your possibilities of improving the ranking of your content in search results. This improved positioning will enable you to attract more visitors to your online store, particularly to your product sheets, resulting in increased turnover.
That's all for now. I hope you find these SEO traffic strategies and methods useful in growing website visitors. You can learn more about SEO here and If you have any questions or recommendations, please leave them in the comments section below.