The best paid traffic sites are an important part of any online business. The right paid traffic sources will bring in new customers and keep existing ones coming back for more.
You must attract visitors to your website if you want to expand your online business. However, generating the amount of organic website traffic required to establish your firm might take a long time. You don't always want to wait. This is where paid traffic, a component of performance marketing, comes into play.
Using paid traffic sources to drive users to your website may assist you in increasing your online exposure, attracting and reaching your ideal target audience, and increasing leads and sales. This article will assist you in understanding the various paid traffic sources accessible to you and identifying the best traffic sources to boost the amount of visits to your website.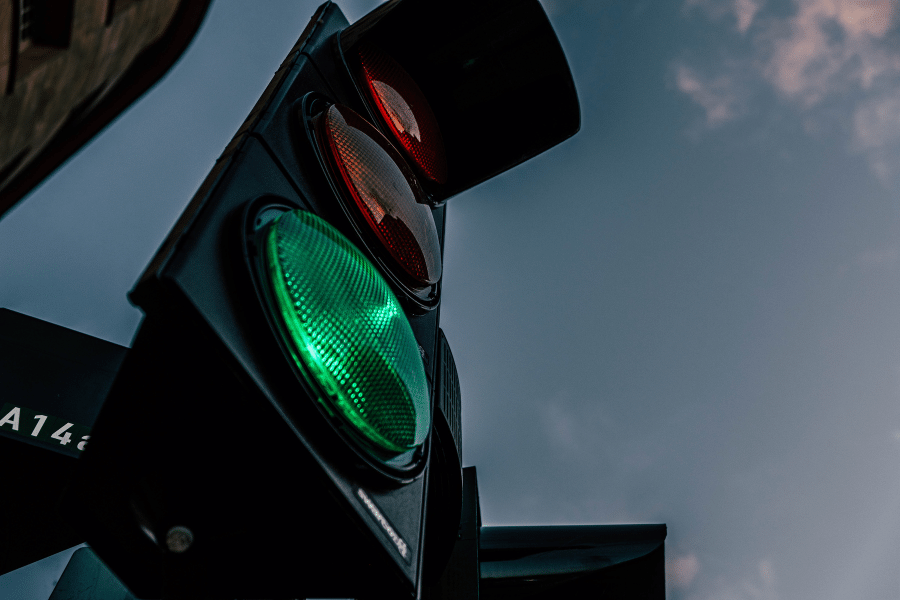 The Best And Worst Types Of Traffic For Your Website
You are in charge of marketing a news website, an e-commerce website, or another form of online business. As you are aware, traffic is the fuel that keeps the machine operating. However, not all traffic sources are created equal. Some are clearly tainted and should be avoided at all costs. Here's a rundown of the traffic source types, from the healthiest to the most dangerous.
There is not only one best traffic source.
When we think of a traffic source, we usually think of a referring site from which people come. You can simply track all of these sources if you use Google Analytics. Your analytic tool will classify traffic as "direct" if it is not produced by referring sites (including social networks), advertising campaigns, or organic searches. Please keep in mind that the statistic may be slightly deceptive. Google also includes traffic generated by your domain being suggested to users who put the name of your service into their browser's address bar. And occasionally without knowing the destination's actual URL.
However, because this statistic reflects the influence of the finest source of traffic of all: word of mouth, it is indicative of the notoriety of your service. You may one day be the victim of a Google penalty that reduces your organic traffic share. Nothing, however, can take away the traffic generated by the inherent excellence of your offering.
Organic search traffic, a source to be developed with prudence.
Who wouldn't want a website where more than 75% of the site traffic is generated by organic searches and no advertising dollars are spent? Many sites may benefit from such a high amount of free visitors. That being said, it all relies on the nature of the service and the content (event-driven or permanent), the domain authority (which you can verify via Moz), which is mostly determined by the quality of the backlinks and, for content sites, the amount of indexed (quality) pages.
The danger is to launch an excessively aggressive SEO (search engine optimization) strategy. A "black hat" campaign employing questionable methods. Specifically, the well-known Private Blog Networks, which resell backlinks by the kilo with no added value. Today's search engines are far more advanced than they were a few years ago. They can immediately punish players who are skilled at keyword stuffing and creating low-quality backlinks.
We no longer keep track of the sites that have burst in midair as a result of pulling too hard on the SEO rope. There is no such thing as a magical recipe. Your site should be speedy, mobile-friendly, and well-structured, with content that matches the searches of your target demographic. If other credible sites naturally repeat this, you will rise in the rankings. You can then one day compete for a position at the top of Google's first page. The best tip we can give you is to be meticulous and patient.
Social trafficking, a potentially pricey drug.
Let's face it: Facebook has a large audience. As a result, it would be insane not to seek traffic there. However, at Zuck, we no longer shave for free. If you want a post to generate traffic to your site, you'll need to use the blue card and gently magnify it. The Menlo Park algorithm is always changing. For obvious reasons, Facebook likes you to communicate your tales on its wall (through native videos, instant articles, and so on) rather than redirecting the viewer to your website.
What is accomplished now may not be accomplished tomorrow. So take caution not to become overly accustomed.
However, don't forego having an organic presence on the major networks. Assuming you have the resources to provide them with content.
If the material you upload on Instagram, Pinterest, or YouTube organically attracts a large following, these platforms may be important sources of recurrent high quality traffic. Returning to Facebook, participate in groups whose themes relate to your aim. Without your articles being considered as spam on a regular basis. The same is true for Linkedin groups, a network where you may build a high-quality audience. Reddit may also bring you a lot of referral traffic, but you'll have to gain Karma there first before publishing your remarks to avoid trolls.
Paid traffic (legit) if the ROI is favorable.
Nothing is wrong with doing good. There is no need to deny yourself genuine paid traffic if you acquire it from premium publishers and it delivers a solid return on investment over time. Especially since the visitors gained will be able to return of their own and bring people together. Simply keep accurate records to confirm the relevance of your assets.
The bounce rate AND the time spent on your site from a specific referrer are two indicators of traffic quality. The double condition is critical. Indeed, the bounce rate is the percentage of users who have only viewed one page on your website from the supplied source.
You probably desire it to be less than 50%, which suggests you captured the consumer in your site's meandering. Certainly, but there is nothing inherently wrong with the visitor finding his satisfaction just on the landing page (even if he can come back later). The question is whether he will have spent enough time on this page to truly ingest the content. A bounce rate of 80% and an average length of 3 minutes is rather encouraging. A bounce rate of 80% after 5 seconds indicates low-qualified traffic.
It's a reasonable assumption that traffic purchased through Google's "search" (using Google Adwords) mode will be better qualified than traffic obtained through the variety of recommendation services available today on the web. Limit yourself to well-established companies and choose the regions where the ideas will be shown. Promoting your services on a low-quality "viral content" website will just result in poor quality traffic.
This gradually takes us to the evil side of the force…
Avoid fraudulent paid traffic source like the plague.
BuzzFeed just published a well-researched story about magic traffic, which is frequently false. If you are sold tens of thousands of ostensibly legitimate visitors at a low cost. This invariably implies that the source has been tainted. While improving your end-of-quarter results may sound appealing, avoid this kind of traffic like the plague. If you are found red-handed, you will lose the confidence of your advertisers and may even face Google's wrath.
Here's how the fraudsters go about it, just to give you an idea of the current popular tactic.
They build a slew of websites based on a valid concept (sport, games, fashion, etc.). They purchase traffic from unauthorized streaming sites by the kilo. When a person visits one of these sites, a window appears beneath the page he is viewing, which is known as a "pop under." The fraudster does not always expect that the Internet consumer would look away from his movie. The pop under is seen as a valid byproduct of the site visit. It is a human visit, not an automated bot, because the Internet user has actually visited the site that is causing the opening.
To mask their traces, the pop-up first opens a page of the scammer's collection of buffer sites. The client's website is then opened using a script (the one who has the bad idea to buy traffic in bulk). As a result, the referrer will be a respectable site from the same industry as the end target. The script will stay on the landing page long enough to make the visit look normal. To lower the bounce rate, it will then load another page from the client. Brilliant strategy…
This is all coming from a hidden window on an X-rated website. The only issue is that no person has ever visited the place, despite the fact that the site in question may have sold premium space there to an advertising. The enormous con.
Fake traffic. You're not there for anything.
On Google Analytics, you may come across sources that appear to be suspect. They can even conceal themselves under authentic names. If a major media outlet is "sending" you traffic but no article has been published by this source, you should be concerned. Spammers are responsible for this phantom traffic. They hope that some webmasters' interest would drive traffic to their garbage sites (which they will thus manage to monetize with advertising).
It is not technically speaking traffic because no one visits your site physically. Spammers directly assault Google Analytics servers, generating bogus traffic records. This phantom traffic may be excluded from your statistics by using the filter described in this article .
What are the different types of sponsored traffic?
Here are some paid traffic sources to think about for attracting visitors to your website.
On the Open Web, native ads.
In this case, you pay to have your material appear on relevant websites, and visitors who are interested in that content are brought to your website. Taboola, as a pioneer in this industry, has created a platform to link marketers and viewers on the Open Web. The platform enables marketers to produce actual engagements and marketing outcomes by contacting consumers in a genuine, effective, and timely manner through relevant and highly targeted traffic campaigns.
Sponsored Content Native Advertising Is A Type Of Paid Content.
It is extremely similar to the material that is often found on the platform through which it is distributed, whether it be press or blog articles, videos, or audio content. A site that undertakes product testing, for example, may offer compensated pieces as sponsored material.
Run Display Advertising With A Google Ad Campaign.
Advertising banners are adverts that consist of a static or dynamic banner ad picture, text, and a link that directs Internet visitors to a specific web page. This ad format is known as display advertising, and are frequently seen at the top, side, or bottom of internet pages. Display advertising spaces can be purchased through an ad network such as Google Adsense or Facebook Ads. Most internet users, however, disregard these adverts, a tendency known as "banner blindness."
Gain More Visibility With Pay-Per-Click Search.
You pay to have your ad appear at the top of a search engine results page using sponsored search (SERP). Your paid ad displays when someone searches for terms related to your business. Paid search providers include Google Ads, Youtube Ads (Also, using Google Adwords) and Bing Ads (Microsoft Ads).
Social Media Advertising.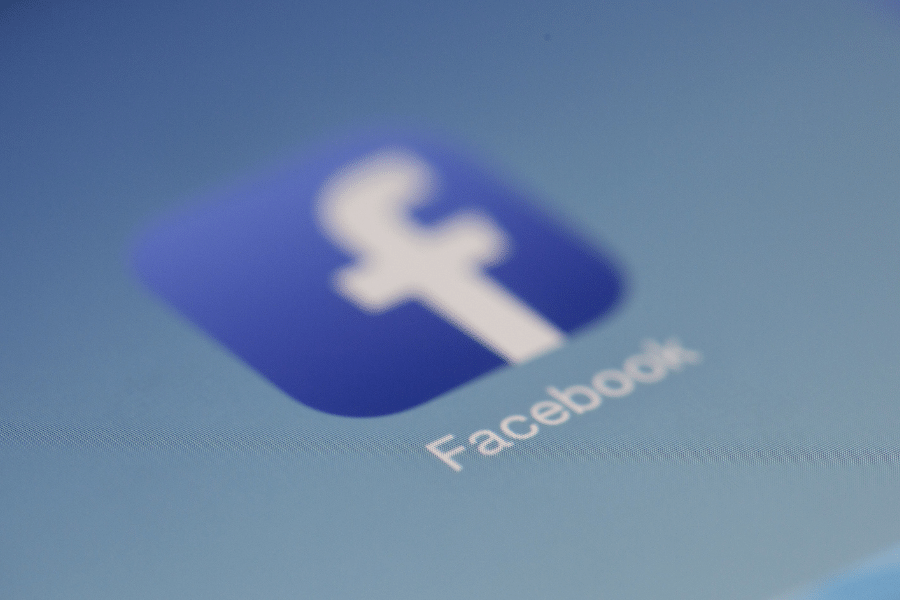 You pay for the placement of your ad campaigns in news feeds and social media content using social media advertisements. You may conduct a variety of campaigns, including native and display advertisements. Social media ad network such as Facebook Ads, Instagram Ads, Twitter Ads, Reddit Ads and LinkedIn Ads can so serve as a traffic generation machine.
You may increase your quality traffic and lead generation by running a Linkedin ad campaign, this ad network has the power to gather professionals and businesses from all around the world.
Influencer Marketing.
Influencer marketing promotes a business and reaches a target audience by utilizing the voice and accounts of trustworthy social media users. While some influencers have hundreds of thousands or even millions of followers, there are also micro-influencers that have a few thousand followers but are focused on a certain specialty.
Usually, micro and nano-influencers tend to have high engagement rates and their price's are low compared to some social media celebrities with millions of followers. This particular method is becoming more popular because it can drive a huge amount of high quality but cheap traffic.
Find out more about Influencer Marketing Here.
What Are The Best Paid Traffic Sites?
Google Ads
Facebook Ads
Amazon Sponsored Product
LinkedIn Ads
Taboola
PopCas6h
Here are five of the top paid traffic sources for your website, affiliate link or affiliate offers.
1. Google Ads
Google advertisements are a must-have advertising source for successful paid traffic buying initiatives in digital marketing. Google has 92.49% of the search engine market share in the world, making it extremely effective for marketing businesses and services using buy intent keywords. Text advertising sent via the Google Display Ad Network are especially successful.
However, using Google Ads can be rather costly, with the most expensive keywords costing $50 or more per click! As Nielsen Norman Group points out, you should also be aware of banner blindness, which causes visitors to overlook your Google advertisements. You must optimize the performance of your dynamic search network ad campaigns to avoid this.
These commercials are excellent for bottom-of-the-funnel marketing when customers are ready to buy, but they are not effective for raising awareness. To boost down-the-funnel conversions, it makes sense to leverage a wide media mix, including open web advertising like Taboola offers.
2. Facebook Ads
Despite the challenges and criticism that Facebook faces on a regular basis, marketers continue to value the network's worldwide reach of roughly 3 billion active users. But the issue is, how much will it cost? In a more crowded Facebook market, the number of ad views would have climbed by +6% in the previous year, but the average ad spend price would have soared by +46%.
If you decide to integrate Facebook in your marketing mix, keep in mind that your advertising may be reused. Once your advertisements have been produced, you may reuse your Facebook campaign on Taboola to send precisely focused sponsored traffic to your website to help you reach your goals. Facebook Ad Network is a great traffic source for high ticket affiliate marketing.
3. Amazon Sponsored Product
Using Amazon Sponsored Product advertisements to boost e-commerce sales or affiliate marketing sales might be beneficial. These advertisements are product or keyword focused and have a 9.87% conversion rate.
Amazon is now the dominant online search site, with 56% of shoppers checking Amazon first before making a purchase. As a result, it's no wonder that Amazon's popularity as a source of paid traffic is growing. Amazon's Sponsored Products, in particular, have grabbed some of Google's market share in recent years, with some marketers transferring up to half of their Google Search expenditure to Amazon. It is another excellent source of paid traffic for affiliate marketing.
However, there are two major issues with Amazon advertisements. First and foremost, you can only contact those that use Amazon. With 4.9 billion internet users globally, including Amazon visits misses out on almost half of web traffic. Second, because Amazon is a data black box, it's difficult to determine if you're using it appropriately.
If you want to target e-commerce customers, e-commerce recommendation sites such as Taboola's Connexity are far superior. You will get access to Open Web direct traffic and will be able to adjust campaigns and receive trustworthy statistics on e-commerce promotions.
4. LinkedIn Ads
If your objective is to boost visitors to a B2B company's website, consider advertising on LinkedIn.
LinkedIn is an excellent medium for marketing. It has approximately 800 million users, and it's simple to target consumers based on their career, company, or professional networks with LinkedIn Ads.
5. Taboola
Taboola is the world's largest online content discovery network, and it promotes your content on prominent media sites. This enables you to reach out to your target audience via websites they already trust, with information and material you KNOW will be of interest to them.
Taboola is also an excellent choice for native advertising campaigns, ensuring that your content is visible on news websites that are properly tailored to your target demographic. Taboola may help you increase traffic and sales by targeting the right people at the right time with the appropriate content.
Taboola has a tenfold greater interaction rate than traditional advertising, and you can create a campaign for as little as 10€ per day. Taboola is the world's largest reader database and can assist you in reaching over 500 million daily active users.
6. PopCash
Popcash.net is a popunder network that was established in 2012. This ad network saw early success following its debut, with over 500 million unique visits each month. As a result, Popcash was one of Alexa's Top 500 websites in 2015.
Popcash now has over 10,000 campaigns running, as well as over 120,000 active publishers. The ad network also claims to have over 4,000,000,000 monthly visits.
Publishers may easily use this ad network to provide popunders to their consumers and earn a lot of money from advertising. Publishers may also use this ad network to monetize their websites and mobile apps.
Popcash also claims to offer high fill rates as well as safe and clean adverts. The ad network uses both third-party and internal methods to monitor advertising.
One of the most appealing aspects of this ad network is its straightforward interface. Publishers can easily explore the dashboard and immediately access crucial information.
How Do I Measure A Campaign's Success?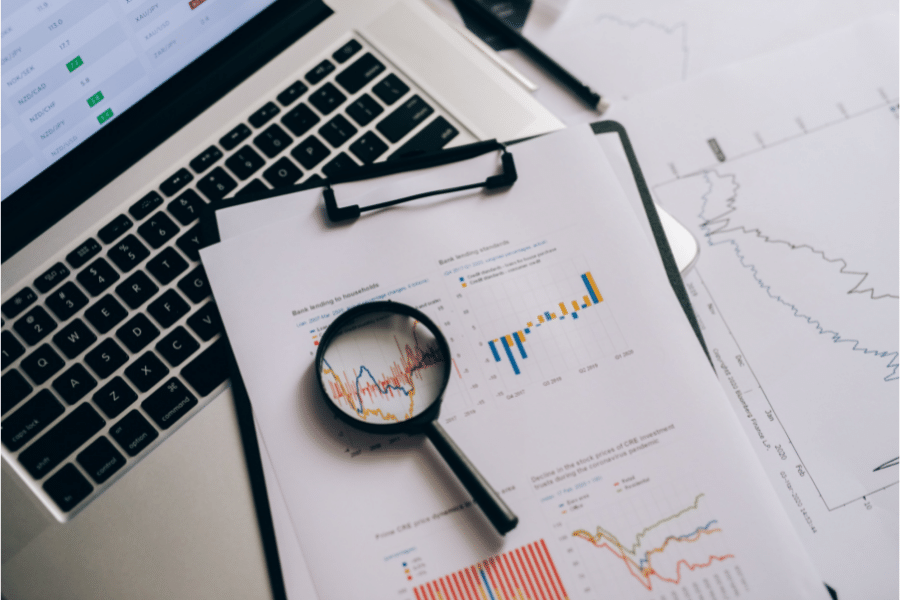 Use UTM codes to measure the performance of your paid traffic campaigns on any platform if you want to evaluate their performance in Google Analytics.
Google's UTM tag generator will allow you to identify your paid traffic sources (e.g. Facebook ads, Solo Ads or Taboola), medium, campaign name, and content for each campaign (what you are actually promoting).
Keeping an eye on this data will help you to rapidly determine which paid traffic sources are the best performing ones for your business.
Additional Paid Traffic Sources
The platforms listed above are, in our opinion, the finest paid traffic sources for your website, but there are others you may use. These are some examples:
Bing Ads
instagram
pinterest
Quora
Reddit
Snapchat
TikTok
Twitter
yahoo
yandex
Youtube
To summarize
Paid traffic sources are not a new concept. In the past, they were used by companies to simply drive traffic to their website. But today, they are being used for more than just driving traffic. They are now being used as an effective marketing tool that can be controlled and targeted towards specific audiences.
You now understand the most effective paid traffic sources for promoting your business.
As previously said, paid advertising may help you build traffic immediately without having to wait for organic free traffic to grow. Google Ads and the other platforms mentioned in this post will help you reach your target audience and start earning conversions, leads, and sales. For more about free traffic secrets make sure to check this video training.