Many people think of the numerous obstacles that may be met in the future when they think of targeted email marketing. However, like with any strategy, there are drawbacks and repercussions to making significant headway in a marketing campaign.
Meanwhile, email marketing has become a highly common method of marketing nowadays. With the introduction of the Internet, technology has expanded the breadth and methods of marketing.
What is Targeted Email Marketing ?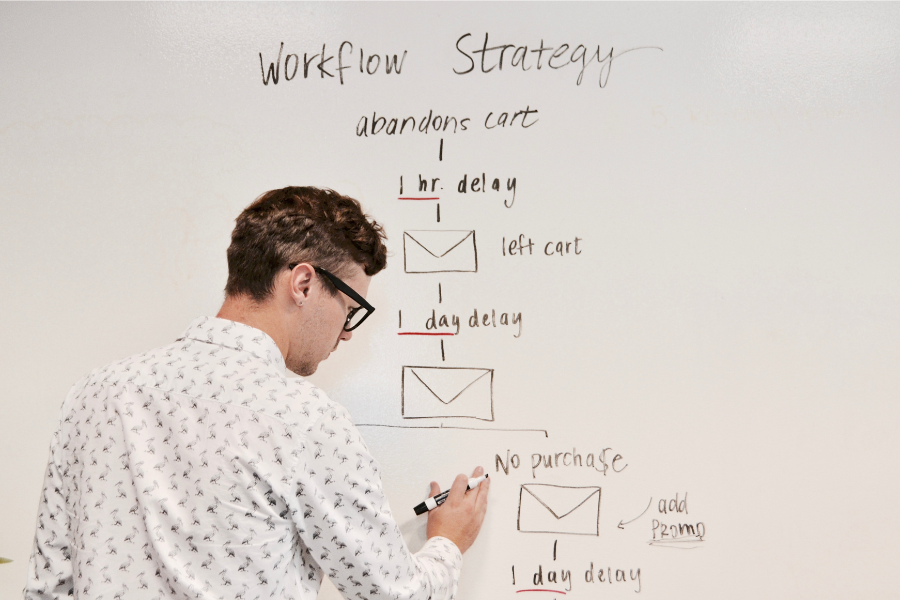 Targeted email marketing is a powerful techniques used by internet marketers to share more informations about their products with targeted customers, and eventually, to buy them. Targeted email marketing, as the term implies, entails sending emails to one's target market.
An email marketer does this by creating a method to collect as many email addresses from his target market as possible. The sign-up box on their website is one of the most prevalent methods utilized by email marketers. Typically, a sign up window appears on a website and asks the internet user if he wants to get particular things for free. These items might be newsletters, white papers, recipes, or anything else that will entice the user to sign up and expose his email address.
When the user signs up, he will be prompted to check many boxes stating the subjects he want to receive. The webmaster obtains not just the user's address but also his preferences, hobbies, interests, and other information that will be beneficial to internet marketers throughout the sign-up process.
Depending on the platform used by the website, the target markets or users who have signed up for newsletters or other free things would subsequently receive the newsletters weekly. Such mailing includes the users topics of interests. If the internet marketer sells health-related products, the newsletter may include interesting health-related subjects, proper diet, and even healthy recipes. The newsletters includes special deals and promotions about the promoted product. Unknowingly, the user gets a lot of information that leads him to recognize that he needs whatever product you offer.
How to make sales with email marketing ?
A smart email marketer would advertise his items through newsletters using soft selling rather than hard selling. Having the appropriate information on the target market will make or break your email marketing campaign. The more you know about your target market's interests and purchasing habits, the more likely you are to provide him with the resources he needs to acquire your items.
A targeted email marketing require a powerful headline to be effective. The marketer must make an offer to his target market and make it simple for the target market to respond by providing a possible set of actions available to him in just one click.
No reader will even look at a piece of content that does not have an intriguing headline. The title is the first thing the reader sees, it must be engaging and readable. Mankind is egoistic by nature; use that to persuade your target market that the piece was created specifically for him. Make your readers feel as if they are reading something that will have an immediate impact on their life. Something that would improve their appearance, body, and mind. The crux here, though, is that most readers would take a second look at an article including the term sale.
Promoting your products.
You must believe in your product to make your sales pitch, disguised as an article, more credible and compelling. If you don't believe in your product, it will come across in your statements. Words are amazing, and they have the potential to build or break your marketing strategy. So, if you're not a brilliant writer, hire one, just to make your essay more concise and persuasive.
Make the readers believe they have a need for the goods and that you are doing them a favor by making it available to them. The key word here is benefit; anything that will help your reader will convince them to read and utilize your goods. Everyone wishes to better his or her appearance, body, and mentality. Everybody wishes to be a better person.
Everyone wants to be wealthy. Take your cues from these, and you will not go wrong with the articles you provide to your target market. However, do not provide the readers all of the information in the email. If you want to increase website traffic, offer them something to salivate over so they will click the lick to your website.
Allow your reader to choose what he wants to do after reading your email. The majority of emails contain excellent, convincing material. They did not, however, give options for what they wanted their readers to do after reading the articles. And even if you gave your readers options, why should they take them? What are the benefits to them if they follow your offer and call to action?
Conclusion.
Even if you have a lot of material to share in your email, don't bore your readers. Make the email brief and to-the-point. Your readers are busy individuals who do not have time to read your email all day. And, even if they do have the day, they are unlikely to spend it reading your email, especially if you do not offer them anything in return.
At the end of the day, email marketing succeeds because of its low cost and broad reach. However, because there are no specific restrictions on how it may be used without crossing the line into illegal behavior, companies that wish to use it to its full potential must expect a degree of compromise to be madecompromises that will not endanger the company, but may, in the long run, help build a healthy corporate image.
You can also read this article if you are looking to build a successful online business, or this one if you are looking to grow your business, you also have the possibility to get our free ebook to explode your sales.