How To Start Your Own Online Coaching Business? A coaching business can act as a safety net for those who are looking to break into the world of entrepreneurship. Coaching is an industry with great potential and opportunity. The market for coaching services is growing exponentially due to the sheer number of people who need help with their personal and professional journeys.
Why You Have To Start Your Own Online Coaching Business Today?
An online coaching service is a business with the purpose of providing coaching and advice to clients. The services provided can include anything from information on how to start a business, to consulting on how to implement a marketing plan. Online coaches can be found in many niches and industries and can provide services for entrepreneurs, business owners, or professionals looking for help with their careers.
With the help of an online coach, you can get the guidance and one-to-one attention that you need to achieve your goals in a wide range of areas. As they are available 24/7, online coaches offer the convenience that is hard to find elsewhere.
If you're an expert in a certain field and can help people with some life skills, you might be on the way to start your own coaching business. If this is something that interests you, keep reading to find out if it's right for you.
In the 21st century, there's never been a better time to start your own online coaching business. In this article, we'll explore what it takes to start your own online coaching business and how to get clients!
What exactly is an online coach, and how do they work?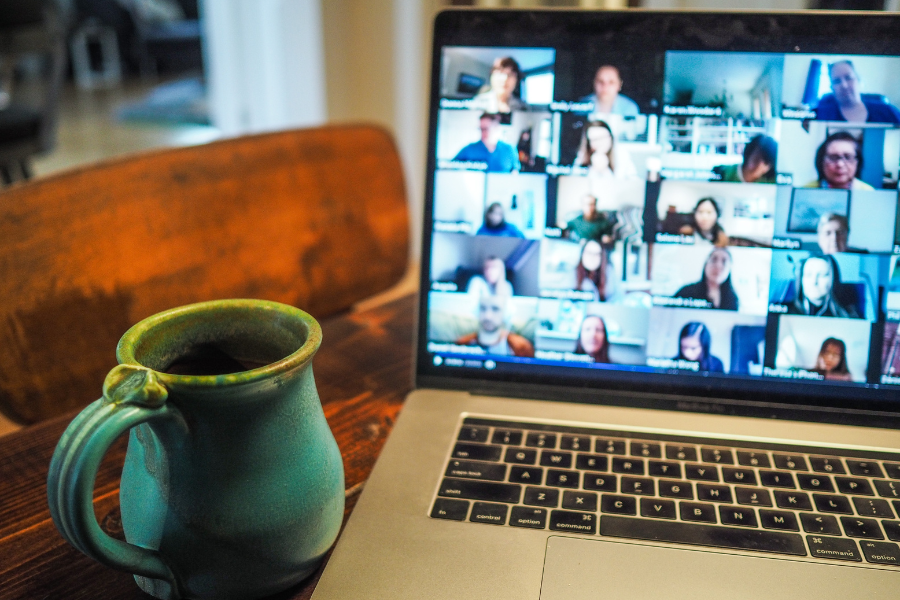 Small business tutoring is in high demand. A few years ago, the only coaches that were discussed were sports coaches. However, according to PriceWaterhouseCoopers, there are around 30,000 business and life trainers globally.
Every day, thousands of small company owners and managers seek the assistance of coaches to better their personal abilities and business performance. You can too. But first, you must assess whether you are ready for coaching. Then you must choose the appropriate niche.
If you are an expert in a given field, or want to be one, then it is advantageous to start your own online coaching business. This will allow you to create programs that cater to the specific needs of different people.
Important Aspects of Starting an Online Coaching Business
The first step is to decide what sort of information you would like to deliver. This could be anything from weight loss, business success or even something as general as personal development. Once you have this sorted out, the next step would be creating an online presence so people can find you and purchase your services.
Over the last year, I've learnt a lot about developing an internet presence. There is so much to learn, and most people who start their own businesses have no idea how to build, optimize, and use their internet presence.
I'll just give you a rundown of everything I've learnt in the last year from reading, masterminding, and coaching. I realize I've just scratched the surface, but if I can shorten your learning curve by sharing what I've already learned, that's what I'd want to do. by the way you can find articles about online businesses in our blog page.
How to Succeed in Online Coaching
It's difficult to know where to begin as a home business entrepreneur with so many options, it can be tricky to start your own online coaching business.
However, in order to be successful with your online coaching company, you must have a few important factors, and the following ingredients will increase your revenue:
You must have a stable firm, a profitable pay plan, and no monthly barriers to overcome so that you are not constrained in any way in terms of remuneration.
A consumable product that will be utilized every month so that you have repeat business; a long-term client base will create a long-term residual revenue.
A mentor or coach who can help you expand your business swiftly and efficiently both online and offline.
A group of like-minded people to help you through the initial few months of learning how to establish your business. Friendly encouragement and support from those who are also creating a business can benefit you as you grow your business until you become a mentor yourself.
Marketing tools, such as a free internet marketing system that works for you 24 hours a day, seven days a week. Online training resource center containing facts about your organization that can assist you in growing.
Training Calls, either teleconference or online conferencing, where you may interact with your employees for assistance or bring in new prospects to help your business expand.
All of these essential items are necessary to develop a successful home company, but the MOST vital ingredient is YOU!
How to Market Your Online Coaching Service Effectively
Niche Marketing
This is the first lesson you will learn when developing an online presence. It is a matter of limiting your focus. It is impossible to be all things to all people, and attempting to do so results in watering down your message and, in effect, being nothing to no one. This was definitely the most difficult lesson I had to learn. I was opposed to the whole niche marketing concept because I felt my specialty was choice theory, which I knew applied to every imaginable life scenario. While I still think this, I need to concentrate my marketing efforts on a much more focused and specialized niche.
While I am constantly fine-tuning this, I have opted to target two primary niches. The first group consists of small to medium-sized businesses interested in generating, motivating, and utilizing diversity in the workplace, while the second group consists of managers interested in studying Empowered Leadership to enhance output, improve quality, and minimize employee turnover.
What is your area of expertise? You'll know you've got a good one if you can figure out how to find them. You must be aware of what they read, the kind of entertainment they enjoy, and the organizations to which they join. It is your ultimate objective to get a mailing list or email list in order to promote your specialty. If you can get a list, you have a well-defined niche.
Creating a List
The email list of potential clients and prospects is possibly the most valuable asset to an internet business. When conducting business online, it is necessary to get prospects' email opt-in addresses so that you may begin marketing to them. Offering something appealing is the greatest approach to encourage them to give you their email address.
This is inextricably linked to your specialty. Determine what they are seeking for and design a free product in return for their email address. You can see how important it is to have accurately defined your niche market because offering a list of cat owners information on how to train their dogs may not persuade them to supply you with their email address. They must be looking for information.
The opt-in part is also important. You can't just go add peoples email addresses to your mailing list. That is considered spamming. They must be given the option to opt-in as well as the option to have their address removed from your database. Don't jeopardize your business by tarnishing your reputation unnecessarily.
Sales Letters
Sales letters are critical. If I could outsource one item, it would be sales letters. They are not enjoyable for me, but they may be enjoyable for you. A sales letter must take various factors into account. To begin with, research indicates that the longer a sales letter is, the better.
It must have an enticing title. It must provide information regarding WIIFM (What's In It For Me), referring to your readers or potential consumers. This is related to the first point regarding specialty marketing once more. Your sales letter will be most effective if you can write as though you know what the reader is thinking. You must comprehend their anguish or speak to a desire they have. How can you be particular if you haven't defined your niche? You just cannot.
The letter should be written with both the skimming reader and the detail reader in mind. This means breaking down main points into subheadings so that someone skimming can get a general idea of what you're talking about just by skimming the headings. Include enough detail, however, to persuade someone who is interested in a lot of facts and statistics. You don't want to write your letter with only one group in mind because you'll miss out on the opportunity to sell to the group you left out.
Create items and services that your niche is looking for, and then explain them why they need your product to solve their problem or help them become more successful.
A strong call to action should be included in sales letters. Make some sort of benefit available to those that act NOW. According to research, even if a person is interested in what you have to give, if they do not behave as if they are reading your letter and instead prefer to wait for another day, they will never return to it. Make it worthwhile for them to act right now. You may even give an additional reward to the first 20 persons who answer. It is all up to you.
Articles
Writing articles and marketing with articles is one of the most effective and efficient ways to market your company. In fact, if you can write a grocery list of seven items, you can write an article that will help you increase your prospects, publicity, and profits.
The goal of writing is to introduce readers to you and what you have to offer. When you write, you are not necessarily attempting to sell something; rather, you are attempting to provide important knowledge, as this essay does. You also receive a bio box at the conclusion with a link back to your website's main page, a product page, or a sales letter. This will increase traffic to your website and will be a targeted audience, meaning those who are already interested in what you have to offer.
Here are some ways that articles can help you start your online coaching business:
Writing articles will quickly establish you as an expert in your field.
Articles can act as mini-salespeople 24 hours a day, seven days a week.
A single article can be used in a variety of ways.
Articles help to spread the word about your company and its services.
Marketing articles is simple, easy, and cheap, especially when compared to other forms of online marketing.
Articles can help you build a mailing list to which you can market repeatedly.
Using articles, you can stay in touch with customers/clients and sell more products.
These benefits are merely the tip of the iceberg in terms of the multiple advantages of article writing and article marketing.
Learn More About Online Business
These are just a few of the things you should focus on when you establish your online presence. It's not that easy to start your own online coaching business. That's why my next posts will go through how to write press releases, get search engine traffic, and be listed in various internet directories. Then we'll talk about starting a blog, generating an online newsletter, developing a sales funnel, and forming collaborative partnerships.
I recently wrote a detailed 8-day email course about creating a website for beginners, which I believe is the first thing you should do if you want to succeed online. It also provides a ready-to-go platform to host your products and services, which makes it more convenient for customers who are already interested in what you do.
Starting your own online coaching business can be highly rewarding, both financially and socially, and what better way to earn money online than investing 2 or 3 hours of your weekend filming a course that will bring in a lot of passive income in the years to come?